Custom printed Geami WrapPak is the next level of this fantastic product.
Bespoke printed packaging strengthens your image and cannot be ignored. At giftwrap.gr we custom print your Geami WrapPack. You do not have to pay a fortune or stock a track load,
Just place an order for 10 Geami Ex boxes and you can have it custom printed (We custom print the interleaf tissue).
Fill the form and will get back to you with all the details.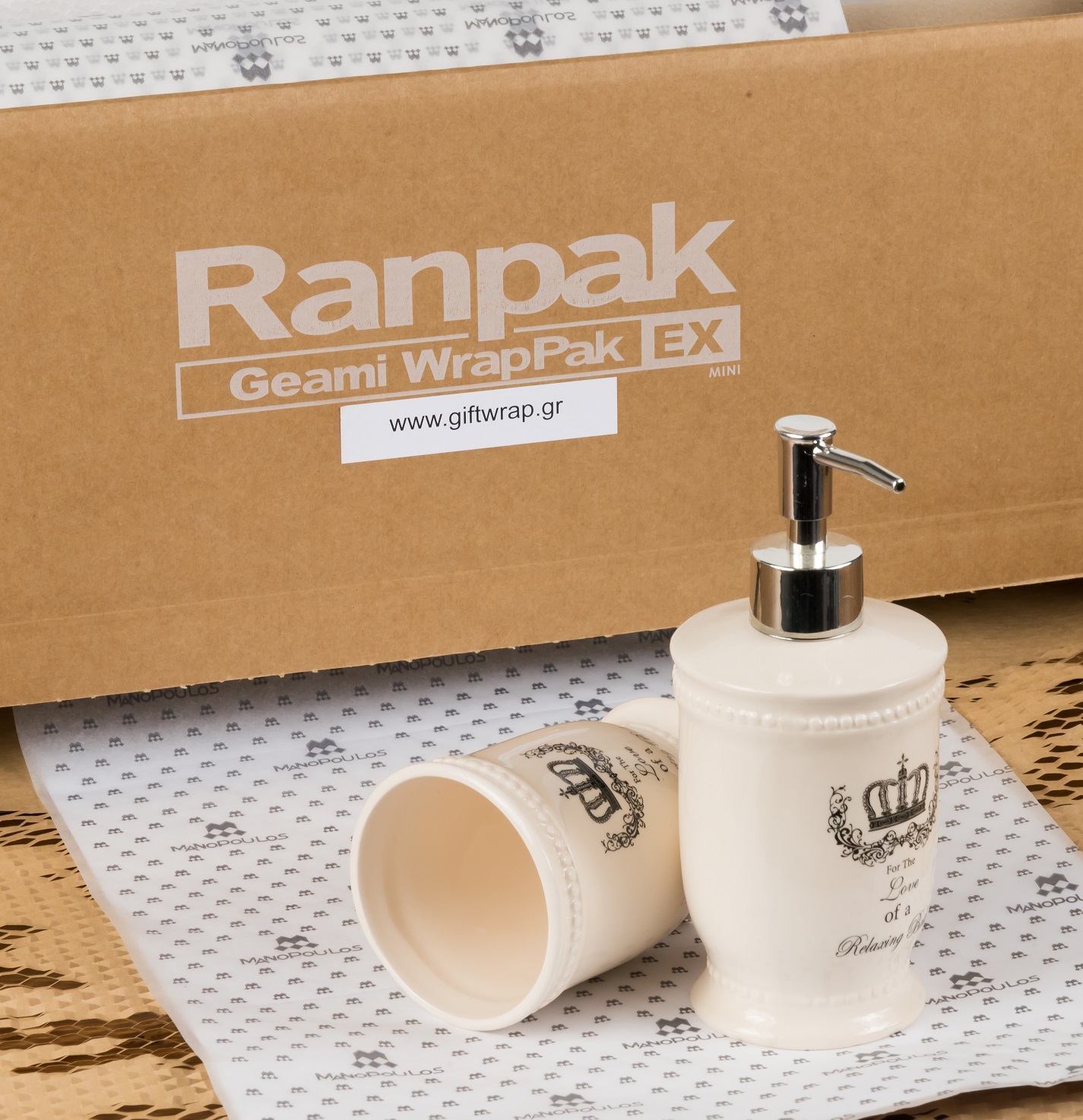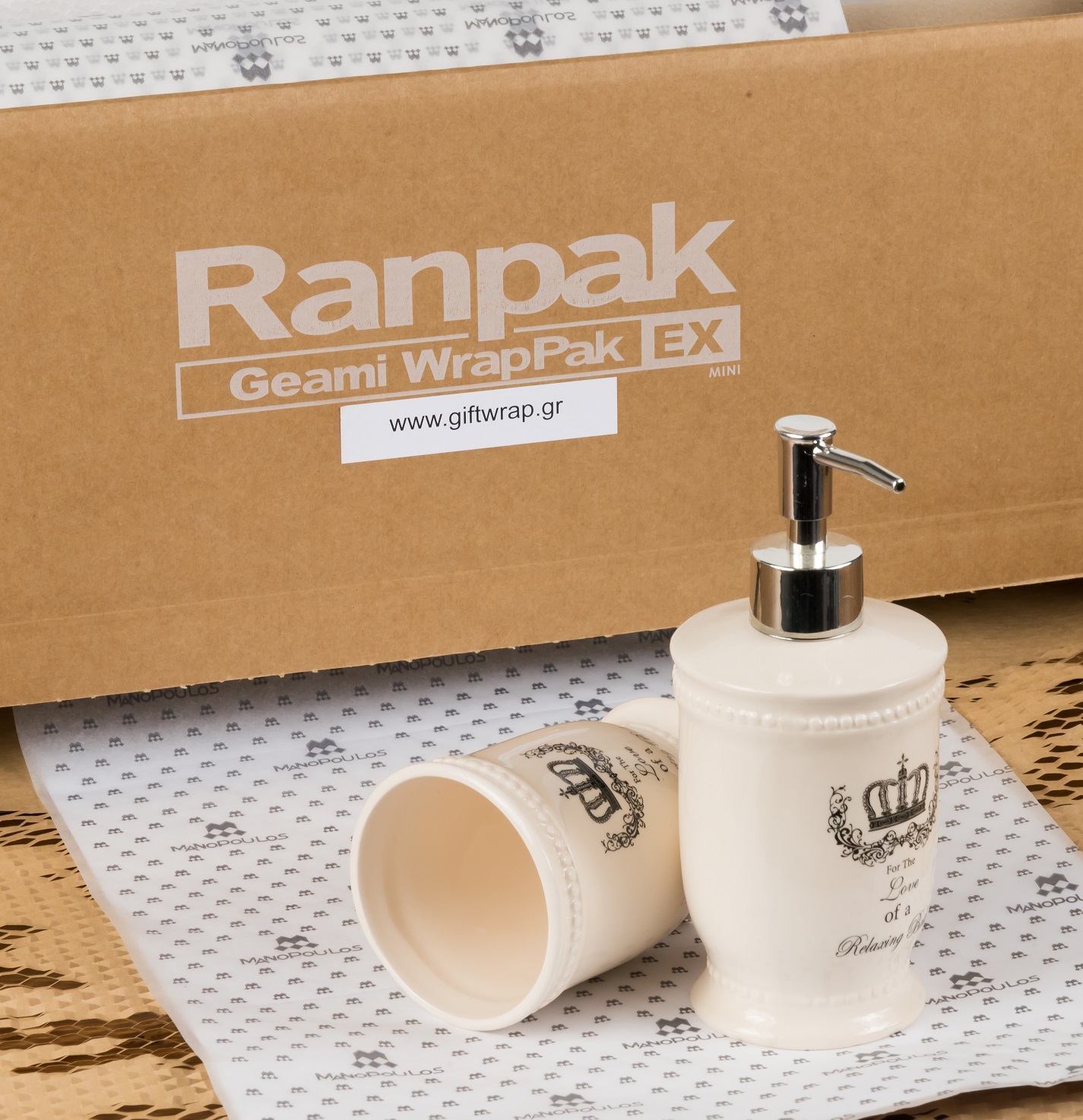 1 Geami Greenwrap Exbox = 134 Metres of protective packaging material!
Benefits!
Reduce your Cost by Increasing your productivity
Reduce or eliminate the need for other packaging materials
Distinctive in the box presentation
Remember, packaging is the first and most direct point of contact for your customer.